Hey runners!
After 4 years of intense development with the last 12 months on Steam Early Access, Modulaatio Games is proud to announce the 1.0 release date for RUNNING WITH RIFLES.
Next week we'll release our last beta version 0.99.9 (wanna bet on 0.99.9.1?

) and on April 2nd 2015, RWR 1.0 will be released in Steam and Desura!
Today we are also introducing the new cover art for the game, in an attempt to prevent any further confusion of the game being a 2D sidescroller for children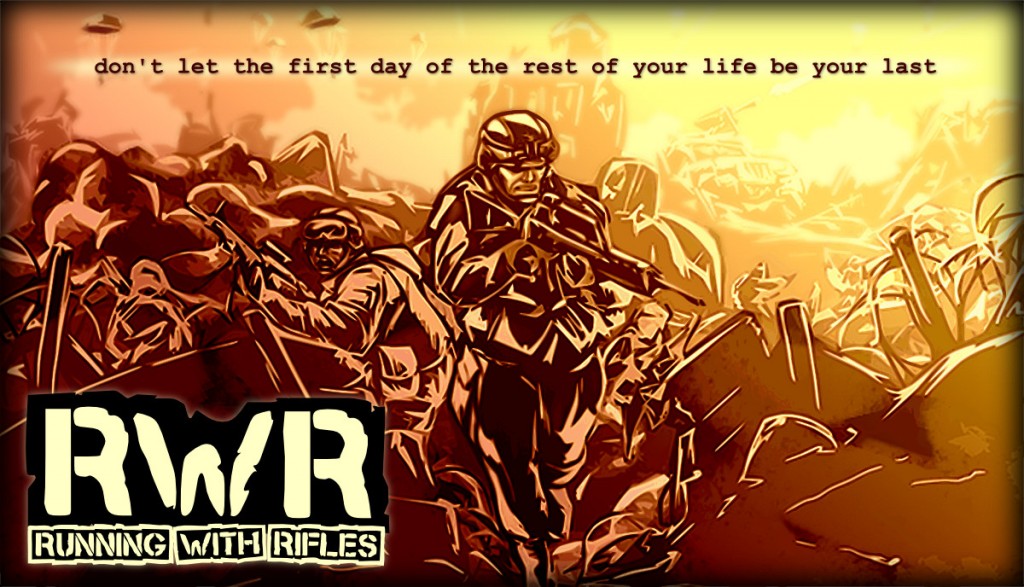 IMPORTANT: For the next release we'll perform global profile resets on the official Invasion servers, which means that your profile will still exist but you'll loose your XP/RP and stashed items. This means that you have 1 week to burn your RP and use your stashed rares

For 0.99.8.2 change log, check out the forum post here.