RWR Watcher
RWR Watcher (or short RWRW) runs in the system tray monitoring the online server list and informs you automatically when others are joining up for a match!
When a match is going on, the tray icon will turn green and a small tooltip pops up with a sound alert (optional).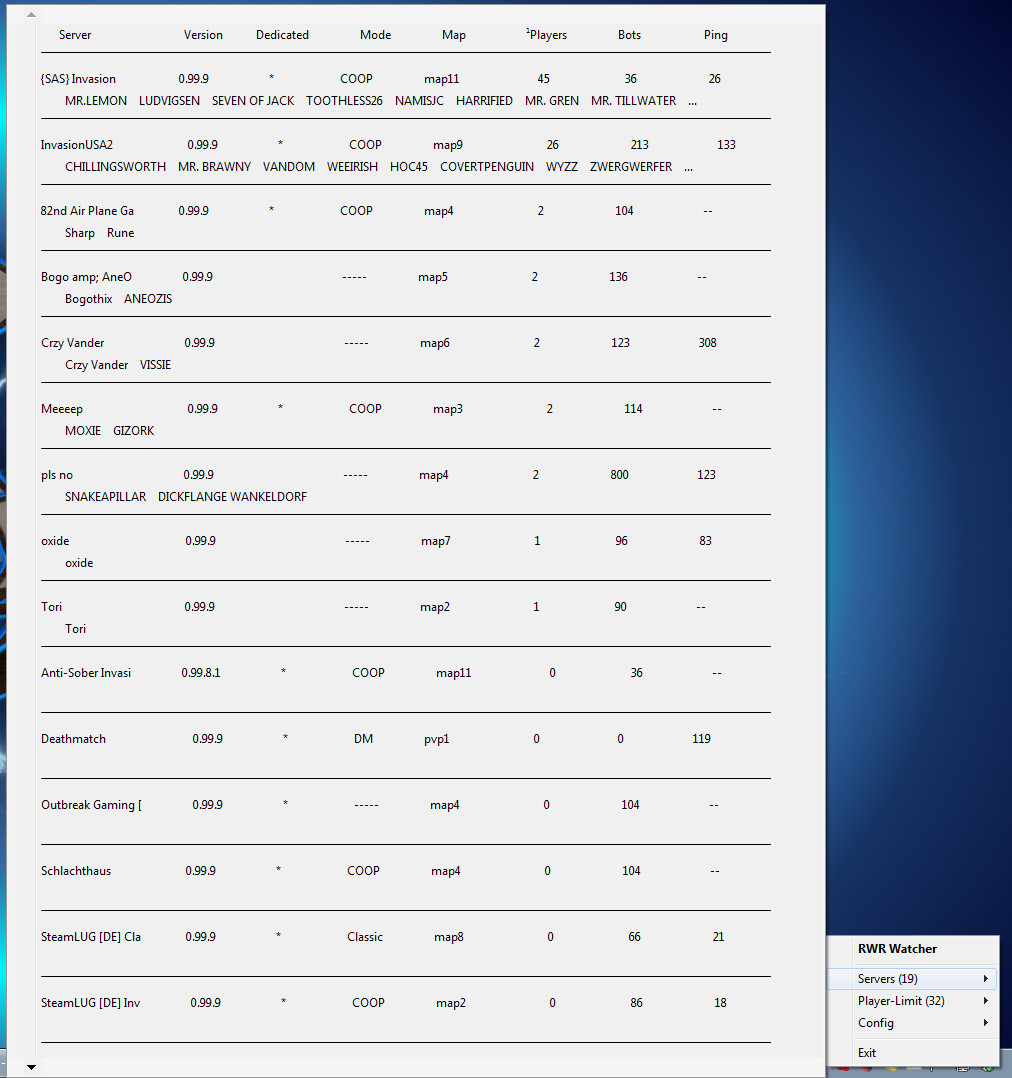 Right-clicking on the tray icon shows you the current server list status and lets you configure various settings such as the minimum player count to be notified about and whether the sound gets played or not.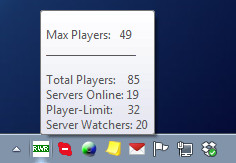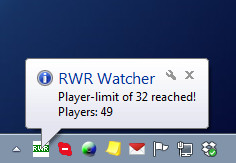 Download RWR Watcher version 1.8.3, zip, 381kb.
It is recommended to unpack RWR Watcher to where you have installed RWR,
i.e. C:\Program Files (x86)\Desura\Common\running-with-rifles
or C:\Program Files (x86)\Running with rifles\
or C:\Program Files (x86)\Steam\SteamApps\common\RunningWithRifles – this enables you to launch RWR directly in RWR Watcher ready to join the server you clicked.
For bug reports and suggestions for RWR Watcher, see the forum thread.