Hey there!
Yeah, you read right the first time, I'm back from the dark dungeons of porting, presenting you the Linux demo build! The full Linux build will follow soon available in Desura, just matter of getting it authorized by Desura staff now.
Porting itself went fine, thank you, but getting up a closed source binary package with most of dependent libs included compatible with multiple distros was something rather unknown to me, only time and testing will tell how well the first attempt at it went

Looking forward to get some feedback about how well the package holds together!
The demo includes the renewed map2, with vehicles and online gameplay disabled, you know the drill. Also, the Windows demo build has been updated to 0.76 now too.
Don't forget all the voting that's taking place at the moment! RWR is now in top 100 games of 2012 Indie of the Year Awards and phase 2 is on – continue voting by clicking the image below!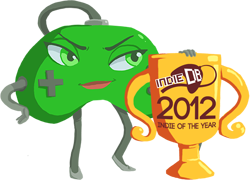 And of course, Steam Greenlight too: